Search Engine Optimization
When you hear "SEO" you think about Google and keywords. While that is still a big part of it, true Search Engine Optimization is about building a web presence that puts you at the top of where your customers are browsing and searching for information. Facebook for example, gets over 1.5 billion searches a day! That's a figure that always surprises people and shows just how important a strong SEO web presence is.
Correct SEO Practices
Identifying the Right Keywords
Everyone has a different idea of what keywords they need to target. However, a quality SEO company will take the time to work with you on your selection to make sure you are targeting a mix of the top ones as well as the ones you can get the quickest traffic with. For example, if you are a realtor in Miami you would want to be ranked at the top under "Miami homes for sale," but that is not going to happen overnight. Putting all your resources into that one term is a waste of your time and money. But if you identify terms that get quality traffic and has less competition you will see results much faster.
Finding Relevant Sites for Link Building
Link building is still important but its quality, not quantity. Getting a couple quality links from highly ranked sites is more valuable than 10,000 from sites that are irrelevant. Finding quality sites that are relevant to your industry or those that have high standing with search engines is never an easy thing to do, much less getting them to post your content as well. These sites rely on companies like DigDev Direct to provide quality content on a consistent basis so they can gain more traffic as well.
Frequent Posting
Regular content on your site is also the key as most search engines want to see constant updates on your site. It shows activity and interest. Utilizing the right key terms in your content and making sure each page on your site, no matter how important it is, will help you get better rankings and keep people on your pages longer, reducing your bounce rates.
Press Releases
PR's are back in the good graces of Google and other search engines as there is too much news happening for them to keep up. Press release sites require the content to be good and in return you can have your link and story shared with hundreds of thousands of sites. A solid release will get you days of top rankings on search engines, months of quality links and a great amount of traffic.
Protecting Your Name
Reputation management and owning your own name have become two of the biggest motivations behind search engine marketing in the last few years. As review sites are continuing to climb up the list on search engines, companies are desperately seeking ways of keeping their name clean when customers search for more information about them.
---
DigDev Direct SEO services will get you the results you need. However, you can expect realistic expectations, regular analysis of the keywords being worked on, competitors marketing efforts and more to make sure you are on the right path to maximizing your SEO efforts. If certain terms are not going to get results based on low traffic or heavy competition we will guide you in the right direction.
Plan for
 Success
Our monthly plans are designed to give your company maximum online exposure!
SEO 'BASIC' PLAN(Bronze Package)
Site Analysis
---
20 Keywords Optimization
---
At Least 70% Keywords Ranking Assured
---
Optimization
---
Onsite SEO
---
(domain, web pages)
---
Analytics & Reporting
---
Link Building
---
Local SEO
SEO 'BUSINESS' PLAN(Silver Package)
Site Analysis
---
50 Keywords Optimization
---
At Least 70% Keywords Ranking Assured
---
Optimization

---
Onsite SEO
---
(domain, web pages, images)
---
Analytics & Reporting
---
Link Building
---
Local SEO
SEO 'ENTERPRISE' PLAN(Gold Package)
Site Analysis
---
100 Keywords Optimization
---
At Least 70% Keywords Ranking Assured
---
Optimization

---
Onsite SEO
---
(domain, web pages, images, videos)
---
Analytics & Reporting
---
Link Building
---
Local SEO
---
SEO Services
There is no overnight solution for a dramatic improvement in your search engine rankings. It takes a methodical (white hat) approach to achieve long-term, stable results.
SEO Services Include
Competitive Analysis
Know your internet competition and their current online marketing efforts.
Website Analysis
Improve and correct current website errors, including but not limited to 404 error pages, code structure and directory structure. Additionally, we will clean up your meta tags and descriptions.
Keyword Research & Analysis
Identify strategic keywords that improve rankings, conversions and ROI. One of these results without the others is an ineffective campaign.
SEO Copywriting & Link Building
We focus on producing and promoting valuable content online. The best way to raise your rankings and reach new audience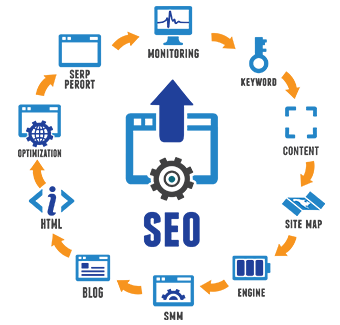 Have you or your company been victimized by slanderous comments being found on the first page of Google? We specialize in pushing those negative comments down off of the first few pages.
A malicious attack on your company from a frustrated customer, former employee, or even a competitor can devastate your business. Unfortunately, it does not matter if there is no legitimacy to these negative claims or comments – potential customers, current clients and investors will still see them and ultimately, you will lose, future customers or investment dollars.
Our reputation management services can suppress these negative results by dramatically pushing them down within the search engine rankings while simultaneously pushing up positive comments, giving you the best possible opportunity to make a first impression.
Contact us today to get started protecting one of your company's most valuable assets – your online reputation!